Tuesday, March 01, 2005
Free Image Hosting?
Since Blogger.com is a simple tool-of-choice these days, but lacks image hosting, what are some
free image hosting sites
that (any of) you might recommend?
Now that we're actively
training inner-city pastors & neighbors
at the
Unleavened Bread Cafe
here in Indy, it's a question that's starting to come up more often. Help anyone?
[subsequent note: Here is a
directory of free image hosting sites
.]
And here's some photo-blogging help...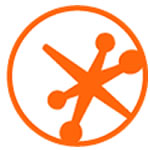 Orangejack Blogging University
Comments:
Blogger Just sitting here and read a little of Free Image Hosting? I have been online for about 8 years or so .I have learned alot about domains,hosting, and blogs .The three amigos they truthly are . I have many domains and many blogs kind of a internet junkie.. Read all about domains and web hosting here ,even blogs
internet domain name
....Anyway go to go have a great day !!
Post a Comment
<< Home